International Cooperation for Accreditation
On March 21st, 2013, JACA signed a cooperative partnership agreement with WASC (the Western Association of Schools and Colleges) and ACCJC (the Accrediting Commission for Community and Junior Colleges).
Letter of agreement (PDF626KB)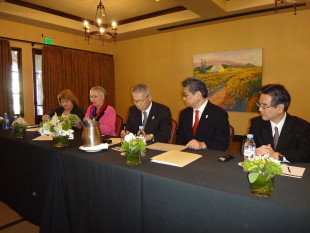 Chairman Sekiguchi (center) during the signing ceremony.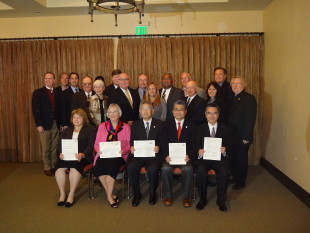 Attendees the JACA and members of ACCJC.